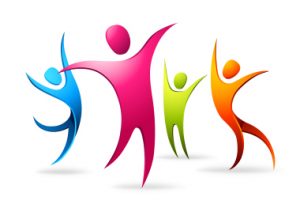 Here's a link to an article recently published in Family Therapy Magazine on treating chronic pain. You can see it beginning on page 18. 
I was recently part of a podcast on Mental Health News Radio Network. The topic was the behavioral treatment of chronic pain, and you can listen to the broadcast here. Check out the many other offerings offered there by host Kristin Walker.
My new training emphasis on the behavioral treatment of chronic pain is incredibly rewarding. We're helping train behavioral health professionals all across the U.S. in the evidence-based approaches to treating pain effectively. This new venture is being done in response to the devastating problems many people are facing related to pain pills (opioids) and chronic pain. These issues are impacting individuals and families and ripping through communities. The CDC has termed this an epidemic. Recent CDC guidelines suggest that a behavioral approach to chronic pain is more beneficial and less damaging than prescribing even more opioid medications. 
I've developed a training that equips clinicians with what they need to treat chronic pain effectively. This behavioral approach is CBT-based and has a solid evidence base. After one day of training, professionals will know how to treat people with chronic pain and alleviate their suffering and that of their families.
Having skill and expertise in this area positions behavioral health professionals to receive a steady stream of referrals from healthcare professionals. 
I am happy to talk with you about providing training for your agency, institution, or professional group. I am also going to be collaborating with Teater Health Solutions to provide medical and behavioral health training in this area. That fine organization is headed up by Don Teater (yes, we're married). He is a family doctor working in mental health and addictions, and is the former National Safety Council medical advisor in charge of their opioid initiative. We will be offering comprehensive training to enhance the ability of communities to be healthier and safer places in which to live.
Here are links to a couple of fascinating papers on the subject: Evidence for the Efficacy of Pain Medication  and The Psychological and Physical Side Effects of Pain Medications.
Links: Teater Health Solutions