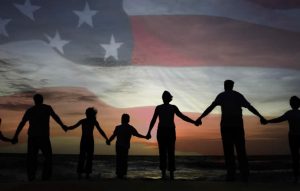 The support needs of our military families are increasing. Deployments take a toll on the service member and the loved ones back home. I'm grateful to be part of several programs supporting our service members, veterans, and their families.
I am a lead trainer for the course Coping with Deployments. This course is taught through the American Red Cross Service to the Armed Forces (SAF) division. This is free and available to any group that would like to learn how to better manage the stress of deployments. Contact me for more information about this great resource.
Click here to see a video about Coping with Deployments.
I am a member of the Red Cross SAF mental health workgroup that has developed a series of modules for families reuniting following a deployment. These are called "Reconnection Workshops". We have developed modules on anger, stress, trauma, communicating clearly, connecting with children, depression, caregiving, mind-body skills, and others. If you are interested in hearing more about these free courses please let me know.
For information about the mind-body programming, click here.
We recently launched modules designed for children and teens to help them manage the changes in their families that come during the reunion phase following a deployment. Those topics are Operation 10-4: Confident Coping, and Roger That! Communication Counts. I'm really excited that we are now partnering with Camp Corral to offer these programs for campers in camp locations for military children.
We have recently developed a module for young children, ages 5-8, and their parent or caregiver. This will be used at Buddy Camps sponsored by the National Military Family Association.
I am a Military Family Life Consultant and have worked with Operation Purple Camps. This is a fabulous camp experience for military children, and it's free. For more information on Operation Purple Camps, click on the link for National Military Family Association.